The choir presents itself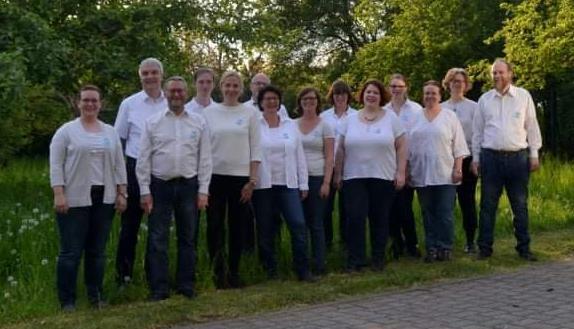 How it all started
Christian Martin, computer science student in Sankt Augustin with many years of singing experience, would have loved to join the choir of the university, but there was none. Then he gathered enthusiastic singers from all over the university: students, employees and lecturers. In 2005, he founded the university choir HörsaalEINS (i.e. Lecture Hall ONE), supported by the AStA and the university administration. In the first years, he also conducted the choir.
And what has become of it?
Currently, we are about 20 singers: members of the university, alumni, even some externals, who come to the university just because of HörsaalEINS. Whether during rehearsal or performance – all members feel connected through the fun of the multi-voice singing and the good cooperation.
Since April 2008, Dirk Eisenack has been conducting the choir.
Our musical spectrum covers mainly the popular area, now and then we also sing a classical piece. This way we have managed to build a rather extensive repertoire.
HörsaalEINS practices every Tuesday from 6:30 pm to 8:30 pm in Lecture Hall 1 in Sankt Augustin and performs mainly at Hochschule Bonn-Rhein-Sieg.